About us
Silene Bar & Restaurant is addressed to both hotel guests and the local community who can gather in this dynamic and light-filled ambience from their 8AM morning coffee to a late night cocktail.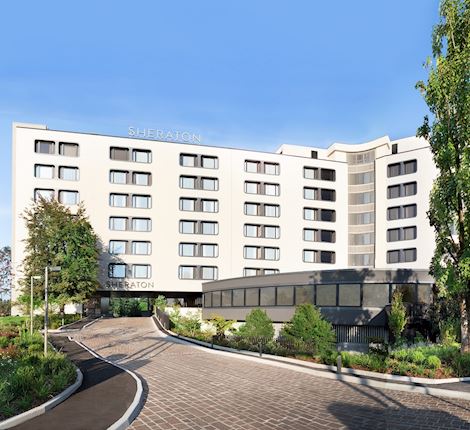 Location
Via Caldera 3, 20153, Milan IT
Silene Restaurant
Breakfast: 7 AM - 11 AM
Silene Bar
7 AM - 4.30 PM

The All Day Dining Menu will be available at the Silene Bar until 4.30 PM, then the service will be moved to El Patio del Gaucho until 8 PM.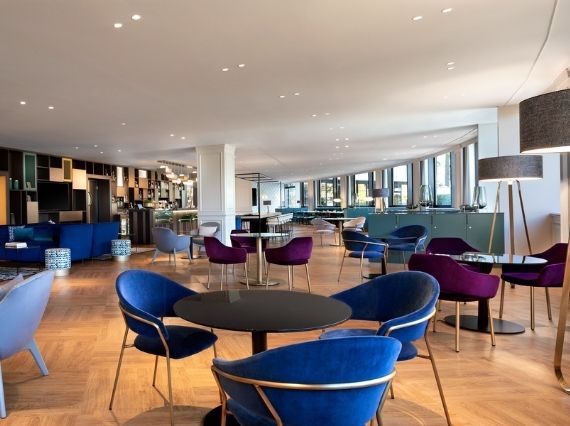 Ambience
From your first step in you will instantly perceive that a thoughtful game of lighting and design sets the scene of Silene Bar & Restaurant. The color palette effortlessly blends with the flourishing nature enclosing the hotel, with soothing gold and gray accents merging with sharp lines and rough textures in a restful, yet functional environment. Open, collaborative and flowing, it has been conceived to bring people together. The design has been built upon creating a community-fluid space that feels warm and inviting, with stylish essentials providing an elevated experience suitable for working, meeting or relaxing.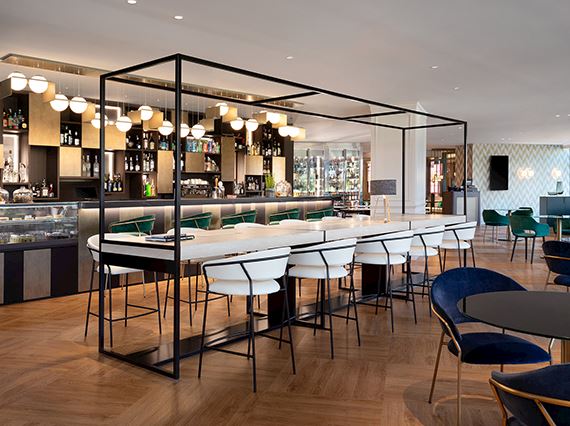 Aperitivo
Every day, right before dinner, at Silene we stage the Italian ritual of the "aperitivo". Get together for this special moment of the day. Your drink or crafted cocktail will be paired with a fine selection of finger food, served by the kitchen of El Patio del Gaucho, Javier Zanetti, the steakhouse of choice for a dinner dedicated to authentic Argentinian flavors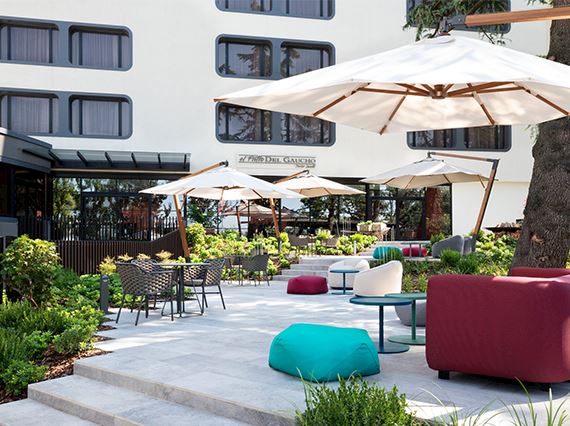 Out in the terrace
What makes Silene even more noteworthy is the adjoining terraced garden, ideal for outdoor aperitifs under the shade of trees or relaxing al fresco lunch breaks, surrounded by the greenery of our urban oasis.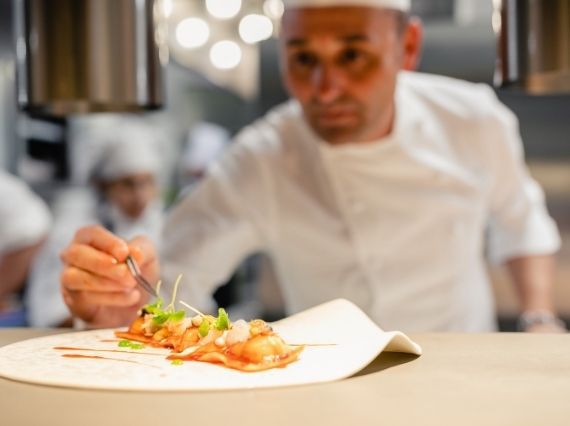 Chef Pasquale D'Ambrosio
We've all had our childhood dreams. Executive Chef Pasquale D'Ambrosio imagined himself as a theater actor, but one day he realized that the kitchen was his place to be, the right stage for his culinary shows of colors, aromas and flavors. His cooking philosophy comes from the wish to exalt the excellence of our territory, with the most authentic Italian cuisine reigning supreme in a blend of creativity, tradition and simplicity.
Deeply rooted to his homeland in Campania, he serves unexpected synergies of tastes elevated by refined aesthetics, but that's not all. Chef D'Ambrosio also pays great attention to the well-being of his guests delivering recipes with high standard nutritious properties. Driven by the ethics of sustainability he firmly respects the ingredients he handles, carefully selecting seasonal raw materials from small local producers. He tells a story of a "zero waste" cuisine, where the deep knowledge of the ingredients leads to the use of every last bit with nothing left behind, enhancing countless transformations and sustainable recipes.
Chef D'Ambrosio awaits you at Silene Restaurant, for a culinary show at his "Teatro dei Sapori".