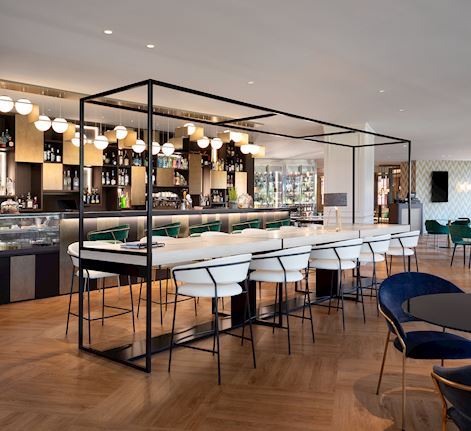 For all our guests, the service is guaranteed to those in possession of a COVID-19 green certification, that must be shown only in the case of consumption at an indoor table.
A vibrant urban oasis in the heart of San Siro, Silene Bar & Restaurant is a unique local destination for people to come together, share food, drinks and stories to embrace this spirit of joy and conviviality.

Luminous and versatile, Silene Bar & Restaurant offers all day dining menus with a hand-crafted selection of northern Italian cuisine and grab-and-go options. Overlooking the green areas surrounding the hotel, it sets an ambience for a moment of relaxation around the clock, from early morning breakfasts until after dinner drinks.
Opening Hours
Breakfast: 7 AM - 10 AM
Lunch: 12.30 PM - 2.30 PM

Dinner: 7PM - 10.30PM